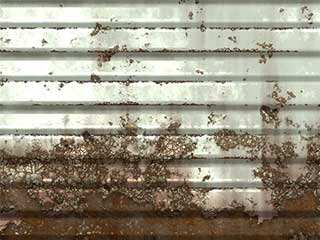 Aside from their main function of securing the vehicles and acting as the first line of defense against intruders, a garage door can greatly improve the appearance of your home, thus effectively increasing its value. Your overhead or roll up door must undergo proper maintenance to preserve its beauty and extend its life. However, due to natural wear and tear, it may encounter problems along the way. That's when our experienced technicians come in.
Prompt Response Is Crucial
On the first sign of trouble, your door should be checked and fixed as soon as possible before the issue grows larger. This reduces your inconvenience and addresses the immediate safety concerns. Some of the most common problems that homeowners usually experience are broken springs, broken cables, misaligned safety sensors and a malfunctioning opener. Oftentimes, these issues can be resolved by immediate repair and can be prevented by regular maintenance. However, even the sturdiest door will reach the end of its life eventually, and this means replacement.
When to Replace Your Door
A sure sign that door replacement is required is if the same problems keep reoccurring over and over again. For instance, if you just had the door fixed due to inexplicable shaking or a failure to close, and find yourself experiencing the same problem again after a few days, you may opt for replacement rather than repair. Considering the fact that the problem will more than likely continue to manifest itself, repair may actually prove to be more costly than replacement. Moreover, this could cause serious safety and security risks as the door can malfunction anytime, hitting someone, and causing injuries or damages.
Visual Appearance Says a Lot
Another sign that replacement may be due is worn-out door panels that can no longer be saved by repainting, varnishing or other coating treatment. A door that's in perfect condition is aesthetically pleasing, and an old and ugly door carries the opposite effect, especially since it's often the first thing that visitors notice about your home. Unless you don't care about how your house looks, it may be time to get your door replaced.
According to our experts at Garage Door Repair N Salt Lake, replacement may be worth it for the new safety and security features alone. The technology available today is leaps and bounds beyond last years' options, not to mention a decade ago.
Contact our experts when you find yourself in need of replacement. We'll make sure you get the best system out there.