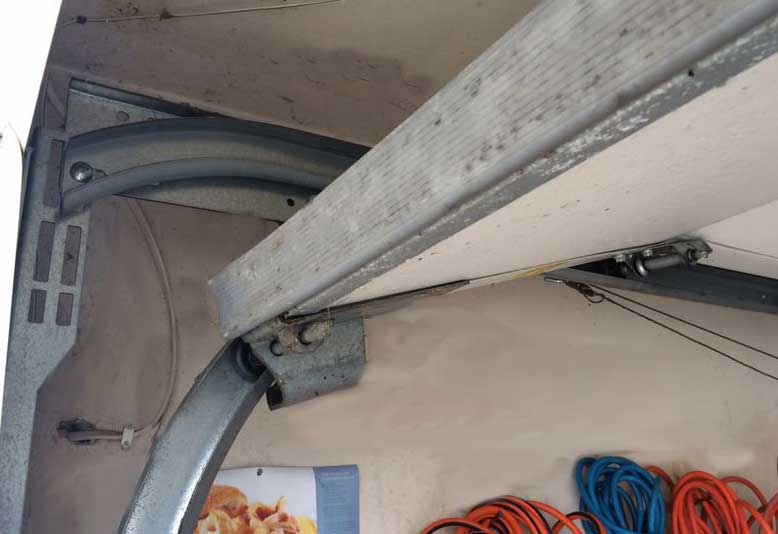 Garage Door Off Track
Customer Issue: One of Mr. Craeton's garage door tracks was poorly screwed in, and the track came loose. He didn't think much of the occasional noise or wobbling during door operation until suddenly his rollers slid out of the right track.
Our Solution: With the customer's cooperation, we unhooked the door and manually raised it so he could take his car out. Once the garage was free, we finished removing the door from its tracks and screwed them back in tighter and better aligned. At the end of the project, we raised the door up and slid it back into the tracks for reconnection.
Holmes Craeton
- Woods Cross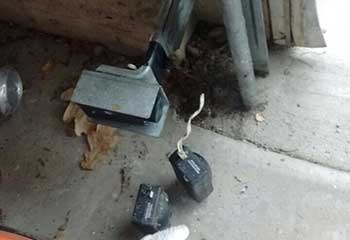 Garage Door Troubleshooting
Customer Issue: The door sometimes opened spontaneously, or "changed its mind" during closing, seemingly without rhyme or reason.
Our Solution: After checking the opener settings and electrical wiring and finding nothing wrong, our technicians unplugged the unit and looked at the safety sensors, where they found a frayed wire creating false positives in response to small background vibrations. Replacing the offending wire did the trick.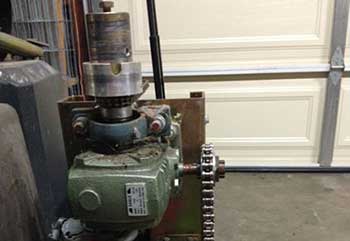 Opener Repair
Customer Issue: Malfunctioning opener.
Our Solution: We carefully examined the customer's Genie 2562-TKEDV opener to determine what the issue was. The problem was with the motor, which we replaced and then tested the system afterward to confirm that the reversal problem was fixed.
Jack O'Donovan
- N Salt Lake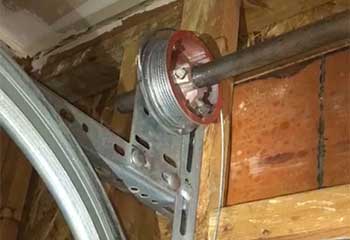 Cable Replacement
Customer Issue: The cables were old and worn, one had snapped.
Our Solution: We brought brand new cables and installed them to replace the old, then made sure everything was in perfectly working order.
Edward Mays
- N Salt Lake
Liftmaster Installation
Customer Issue: The customer was using a manual door and wanted to make it automatic.
Our Solution: We installed a brand new liftmaster 8500 for him, programmed it and made sure everything was working smoothly.